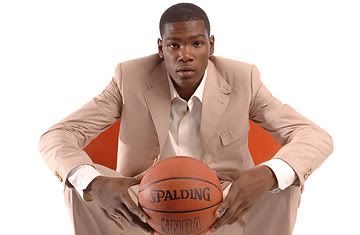 I was in stupefied disbelief when I woke up to text messages and tweets learning of Kevin Durant's exit from Oklahoma City to the Bay Area. KD re-upping for 1 year in OKC just seemed like the prudent maneuver. They were 5 minutes from the Finals, and showed the Warriors a unique type of athletic challenge that even the Cavaliers couldn't replicate, despite winning it all. Golden State is 1 year removed from a title, and a couple months removed from the greatest regular season in history, and led by the first unanimous MVP in league history.
There's no way an historically great team that was a sniff away from it's second title in as many years needs a generational talent like KD to tip the scales further in their favor.
But I guess it's the same reason Coca Cola, McDonalds, and Budweiser still run countless ads on TV and billboards despite being ubiquitously well known; you have to stack the deck to insure market dominance.