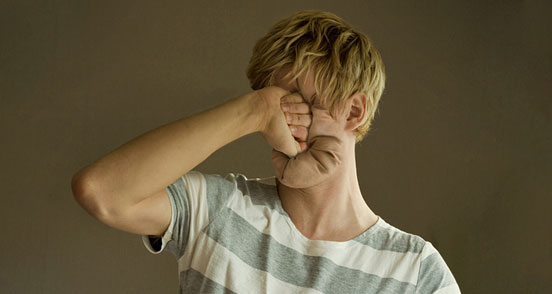 My only real rule with my writing is to pursue a genuine sense of honesty and self reflection. This can be difficult in general throughout life because often, we lie to our selves. How can you truly be honest with others when you can't even sift through the subterfuge of your own subconscious self deception?
With that said, I'm calling bullshit on myself for not following through with my own pep talk from my previous entry, "The Cookie Crumbles", which details my thoughts on persevering through adversity. The article was quite rousing, if not self-helpish in it's tone, and somewhat sanctimonious in hindsight. (I often find people giving other people life advice sanctimonious.)
Since the posting of that piece, I've fallen into what could only be described as some sort of depression. I usually don't go see a doctor unless it's a dire need, so in times like these, I tend to act as my own shrink. I always feel that there should be a logical reason for depressed thoughts and feelings; A relationship breakup, a job layoff, a death in the family, etc. Hence, there should be a logical solution to said problem. Whether it's getting more sun or exercise, socializing more, or perhaps taking significant time to heal from a loss is the only answer. Logic aside, one caveat is that there could be just a chemical imbalance, i.e., clinical depression, but I would only want to try anti-depressants as a last resort. I had a horrible experience once after trying them for a few days. I would rather to go to the root of the problem, not reach for a band aid.